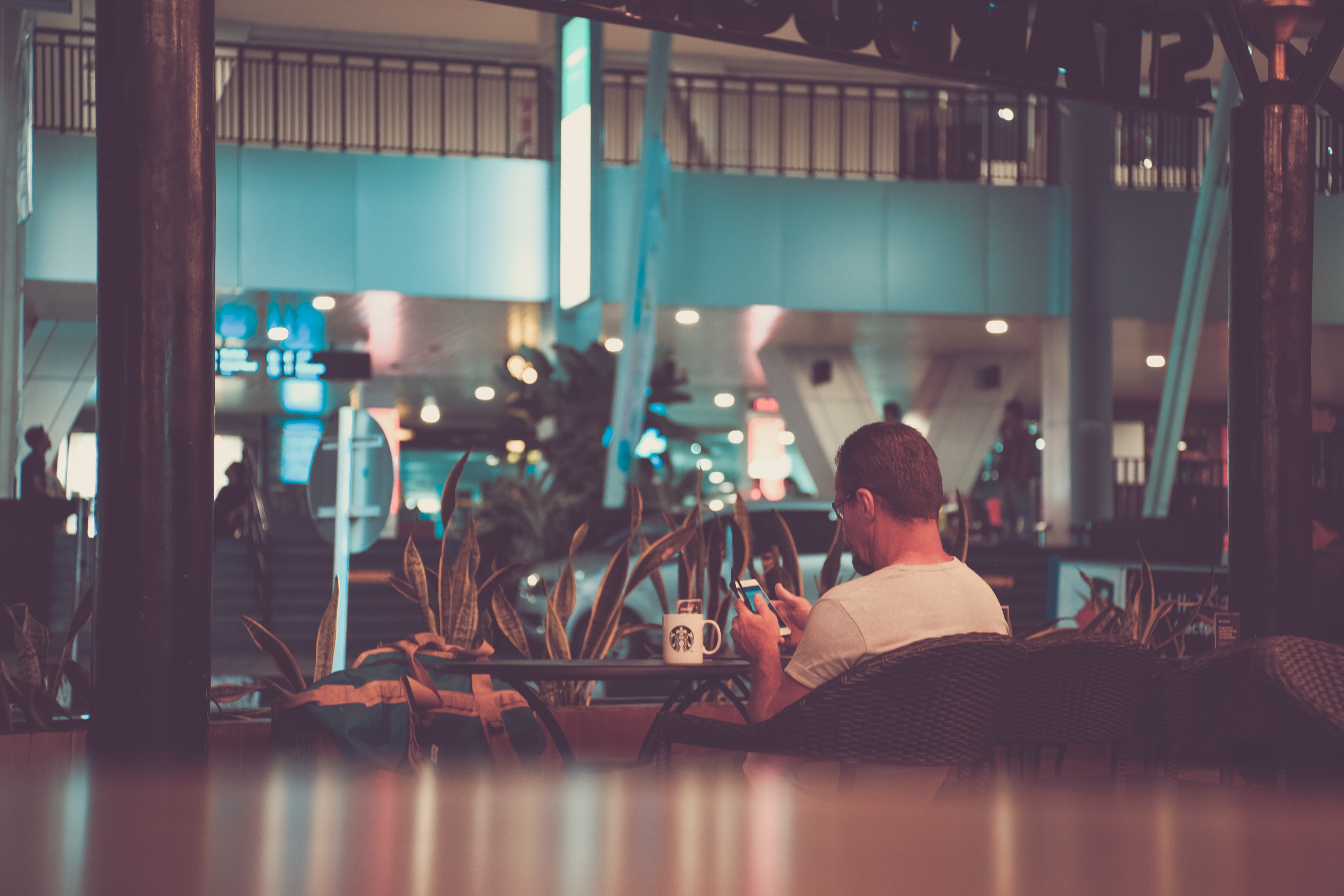 image by Ali Yahya via unsplash.com
Machine Learning Engineer Nanodegree¶
Capstone Project "Optimizing App Offers With Starbucks"¶
Ivanna Kacewica
February 5th, 2020
Author note
This is a single-authored project. Editorial "we" is used in the meaning of "the author and the reader" or "the author" (depending on the context).
I. Definition¶
Project Overview¶
This data set contains simulated data that mimics customer behavior on the Starbucks rewards mobile app. Once every few days, Starbucks sends out an offer to users of the mobile app. There are three types of offers that can be sent: buy-one-get-one (BOGO), discount, and informational. In a BOGO offer, a user needs to spend a certain amount to get a reward equal to that threshold amount. In a discount, a user gains a reward equal to a fraction of the amount spent. In an informational offer, there is no reward, but neither is there a requisite amount that the user is expected to spend. Offers can be delivered via multiple channels. Some users might not receive any offer during certain weeks [1]. Please refer to Data Exploration section for more information and file overview.
Project goal is to deploy two different machine learning models that could potentially allow Starbucks to model their customers and personalize marketing efforts for much greater effectiveness.
Problem Statement¶
Customer segmentation via cluster analysis - which groups of existing customers can we identify based on common demographic and behavioral characteristics? The goal of a cluster analysis is to accurately segment customers in order to achieve more effective customer marketing via personalization.

Predictive marketing - which type of offer should we use for every new customer - BOGO, discount, informational or none? Our goal is to deploy a model that is able to make predictions with such input and output:

input: gender, age, income and offer type
output: "no view", "no order" or "possible order".
Summary of Solution Implementation Steps¶
Full development code is available in three Jupyter Notebooks:
Part 1 (Notebook 1: exploration)
Data exploration
Data cleaning
Exploratory data analysis (EDA)
Part 2 (Notebook 2: clustering)
Data preprocessing
Data clustering
Deploying final model
Exploring the resultant clusters
Part 3 (Notebook 3: predictions)
Data preprocessing
Training the model
Improving the model
Deploying final model
Exploring the prediction results
Algorithms and Metrics¶
K-MEANS¶
A common cluster analysis method is a mathematical algorithm known as K-Means cluster analysis, sometimes referred to as scientific segmentation. The clusters that result assist in better customer modeling and predictive analytics, and are also used to target customers with offers and incentives personalized to their wants, needs and preferences. The process is not based on any predetermined thresholds or rules. Rather, the data itself reveals the customer prototypes that inherently exist within the population of customers [2].
K-MEANS ALGORITHM METRICS:¶
For finding the best version of a model:
the elbow method - the value of k at which improvement in distortion declines the most
For grouping data into clusters during model training:
msd - mean squared distances between each record in the test set and the closest center of the model
XGBOOST¶
The XGBoost (eXtreme Gradient Boosting) is a popular and efficient open-source implementation of the gradient boosted trees algorithm. Gradient boosting is a supervised learning algorithm that attempts to accurately predict a target variable by combining an ensemble of estimates from a set of simpler, weaker models. XGBoost has done remarkably well in machine learning competitions because it robustly handles a variety of data types, relationships, and distributions, and because of the large number of hyperparameters that can be tweaked and tuned for improved fits. This flexibility makes XGBoost a solid choice for problems in regression, classification (binary and multiclass), and ranking [3]. In our case we will be using multiclass classification with three output labels: "no view", "no order" and "possible order".
XGBOOST ALGORITHM METRICS:¶
For finding the best version of a model:
multiclass classification error rate - calculated as #(wrong cases) / #(all cases)
For evaluating the quality of our model's predictions:
accuracy - calculated as #(right) / #(all cases)
F1 score - a weighted average of the precision and recall
precision (as a part of the F1 score) - calculated as tp / (tp + fp) where tp is the number of true positives and fp the number of false positives
recall (as a part of the F1 score) - calculated as tp / (tp + fn) where tp is the number of true positives and fn the number of false negatives
OUR BENCHMARK FOR THE XGBOOST MODEL¶
Considering that our input and output data for is not directly correlated, we will aim for the model that performs correctly in at least half of the cases for all labels (accuracy > 0.5) and has F1 score of at least 0.7 for the "possible order" label (our target of interest).
II. Analysis¶
Data Exploration¶
1. DATA ASSESSMENT¶
There are 3 raw data files provided - portfolio.json, profile.json and transcript.json. We assume that the currency is US dollars.